HOW TO GET TO KOH LIPE
There are many ways to reach Koh Lipe and Mountain Resort. It is now possible to get to Koh Lipe from Phuket, Phi Phi or Langkawi on the same day!
Special Discounts on Flights from Bangkok, Hat Yai, Phuket, Singapore and more...
Save an additional $25
Enter this Promo Code: FLY15
Pak Bara
Pak Bara is the closest town with a pier to take you to Lipe on the Thai side. It is a very sleepy town with limited guesthouses and very few restaurants or bars, so if you do not wish to stay there you should plan so that your taxi arrives with plenty of time to spare for the boats.
Pak Bara has the main pier for reaching Koh Lipe, Most speedboats run all year unless otherwise noted. The journey to Lipe from Pak Bara takes approx. 2 hours and is about 60km. Take a taxi or van from Hat Yai (approx. 2 hours), Trang (approx. 2 hours) Satun (approx. 1 hour), Krabi (approx. 4.0 hours)
Pak Bara To Koh Lipe Boat Schedule
From Pak Bara

Departure

Arrive on Lipe:

Adults
(1-way/Return)

Kids (5-10 years)
(1-way/Return)

*11:30 SP

13:00

650/1200

350/700

From Oct. 22 until May 15

14:30 SP

16:00

650/1200

350/700

From November 1 until April 30

15:30 SP

16:30

650/1200

350/700
From Koh Lipe

Departure

Arrive Pak Bara:

Adults
(1-way/Return)

Kids (5-10 years)
(1-way/Return)

9:30 SP

11:00

650/1200

350/700

From Oct. 22 until May 15

12:30 SP

14:00

650/1200

350/700

From November 1 until April 30

13:30 SP

15:00

650/1200

350/700
*Rates: Based on one-way and return tickets in Thai Baht
*Children under 5 are free
*SP=speedboat
Contact an agent to reserve tickets.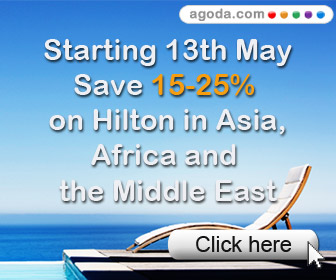 Looking for adventure?
Need some excitement before or after Koh Lipe?

4 days and 3 nights on Koh Tarutao
Click here for more info
Hat Yai
The nearest town (other than Langkawi, Malaysia) with an airport and train station. There are many hotels, markets and restaurants. If you would rather not stay the night in Hat Yai, you should plan your arrival into Hat Yai as early in the morning as possible in order to catch a Taxi or mini-bus to Pak Barra. Travel time is around 2 hours. You can hire a private taxi for about 1000-1500.
Hotels in Hat Yai
Hat Yai To PakBara
Minibuses leave every hour (or when they are full) to Pak Barra (and many other destinations in the South). The ride to Pakbara takes around 2 hours and costs around 180 THB per person.
A private Taxi or private Minibus is a good choice if you are arriving less then 3 hours before the last ferry leaves from Pak Barra. Also if you are traveling with 2 or more people and you have a lot of luggage. Travel time to Pakbara is around 2 hours with private transport.
Contact an agent for taxi times and rates
Bangkok To Hat Yai
Book a flight or a train ticket on-line or at one of the many travel agents in and around Bangkok. Contact us - we can also help!
Check Flights from to Hat Yai from Bangkok, Krabi, Phuket, Singapore and more...
Please Note: The Chao Lay community on Koh Lipe are independent from the ferry operators. There is no pier on Koh Lipe, you will have to pay them a fee of around 50baht. Most Resorts have private drivers so look for their awnings on the boats or ask to be taken to your Resort or nearest beach.
Search for Hotels in Thailand, Malaysia, Singapore and the rest of the WORLD!!
Contact an agent for taxi times and rates
Coming From Malaysia? Or another city?
Visit www.kohlipe.net for up-to-date travel and immigration information
From Langkawi Malaysia
From November until May there are several ferries a day from Langkawi to Koh Lipe. However, most ferry companies use a different port on Langkawi Island. The boat ride to Koh Lipe takes less than 1 hour.
When you arrive on Koh Lipe you will have to go through immigration. Visit our partner site for travel information and schedules from Langkawi or Penang.
If you are coming from Kuala Lumpur, we have alot of great hotels!
From May to November there are no ferries between Langkawi and Koh Lipe. You can take a ferry from Langkawi to Satun, where you clear immigration and can take a minibus to Pakbara.
Langkawi is approximately 30km from Koh Lipe in Malaysia. This route is open only during high season. There is now an immigration office on Koh Lipe to help with stamping in or out of Thailand.
If you are coming from Langkawi, Penang or other parts of Malaysia during low season, you must first go to Satun or Hat Yai crossing the border, then to Pak Bara. Contact us to arrange transportation. If you are coming from Kuala Lumpur or Singapore, you can fly direct to Langkawi or Hat Yai, or take a bus or train to HatYai and then taxi to Pak Bara.
Hotels in Malaysia
You can now get to/from Phuket and Koh Lanta & Phi Phi Island to Langkawi, in 1 day!
*October 20 - November 15: Only 1 boat leaves Langkawi at 9:00 and from Lipe 16:30
*November 16 - April 20: All routes open
*April 20 - October 19: All routes closed
Langkawi To Koh Lipe Speedboat Schedule
By Satun Pakbara Speedboat Club
| | | | |
| --- | --- | --- | --- |
| From: | To: | Departure Time: | Duration: |
| Langkawi | Koh Lipe | 9:00,14:30 SP | 1hr. |
| Koh Lipe | Langkawi | 10:00,16:30 SP | 1hr. |
| Langkawi | Penang | 14:30,17:15 | 2.45hrs |
| Langkawi | Satun | 9:30,13:00,17:00 | 1.15hrs |
Rates: based on one-way and return tickets in Thai Baht
RATES:

Adults

Kids (5-10 years)

Departure Point:
Langkawi to Koh Lipe

1200/2300

750/1300

Telaga Harbor
Koh Lipe to Langkawi

1200/2300

750/1300

Bunga Resort Koh lipe
Penang To Langkawi -
Langkawi To Penang
Ferry

RM60/115

RM45/85

Pulau Payar *8:15 and 2:30
Satun To Langkawi -
Langkawi To Satun
Ferry

RM30/60

RM23/46

Contact Us
SP=speedboat
Departure from Langkawi is Malaysian time - 1 hour ahead of Thailand
Phuket, Phi Phi, Koh Lanta to Koh Lipe
By Satun Pakbara Speedboat Club
If you are coming from or wishing to go to Phuket, Phi Phi Island or Koh Lanta on your way to Koh Lipe, you must transfer boats in Koh Lanta and Lipe. (transfer is included in the price)
*October 20 - November 15, 2012: operates on EVEN days from Lipe, and ODD days from Phuket
*November 16 - March 31, 2012: All routes open
*April 1 - October 19, 2013: All routes closed
| | | | | |
| --- | --- | --- | --- | --- |
| From: | Departure Time | | From: | Departure Time |
| Phuket | 9:00am | | Langkawi | 9:00am* |
| | 9:45am | | Koh Lipe | 9:00am |
| Koh Lanta | 11:00am | | Koh Bulon | 10:00am |
| Koh Ngai | 11:30am | | Koh Kradan | 10:45am |
| Koh Mook | 12:00 | | Koh Mook | 11:00am |
| Koh Kradan | 12:15 | | Koh Ngai | 11:30am |
| Koh Bulon | 13:00 | | Koh Lanta | 13:00 |
| Koh Lipe | Arrive: 14:00 | | | 13:45 |
| Langkawi | Arrive:18.30* | | Phuket | Arrive: 14:30 |
Rates: based on one-way tickets in Thai Baht
| | | | |
| --- | --- | --- | --- |
| | Adults | Kids (5-10 years) | Departure Point |
| Phuket to Koh Lipe | 3400 | 2100 | Rassada Pier, Phuket Town |
| Phi Phi Island to Koh Lipe | 2500 | 1500 | Cabana Tourist center at the pier |
| Koh Lanta to Lipe | 1900 | 1200 | Baan Saladan Pier, Lanta Yai |
| Koh Ngai to Koh Lipe | 1600 | 950 | Koh Ngai Villa Resort |
| Koh Mook to Lipe | 1400 | 850 | Charlie Beach Resort |
| Koh Kradan to Lipe | 1400 | 850 | Anantra Resort |
| Bulon to Koh Lipe | 600 | 400 | Pansand Resort |
*Departure from Langkawi is Malaysian time - 1 hour ahead of Thailand